FAMILY LECOURT- BARBEZ
Family that has always been based in the village of Fleury-la-Rivière, winegrowers since the vine
exists in the Champagne region. In the 19th century, the cultivation of the vine gained
momentum, but working in unstructured vineyards was time-consuming and exhausting.
Bad weather and diseases regularly destroyed the harvest.
At the end of the 19th century, technical innovations improved the life of the
winegrower. Champagne culture flourished, and so did this family.
FAMILY PAYER
This was originally a miller family, one son of which married a beautiful winegrower's daughter from Romery (2 km from Fleury-la-Rivière) and founded Champagne Payer in 1854.
But the Champagne region entered a crisis : in 1890 phylloxera devastated the vineyard, and in 1911 riots broke out ; those were difficult times. In that period a wave of solidarity and mutual aid between winegrowers arose. They came together and combined their work
to replant the vineyards and produce their own wines, using common tools such as presses and barrels; this was the birth of wine cooperatives.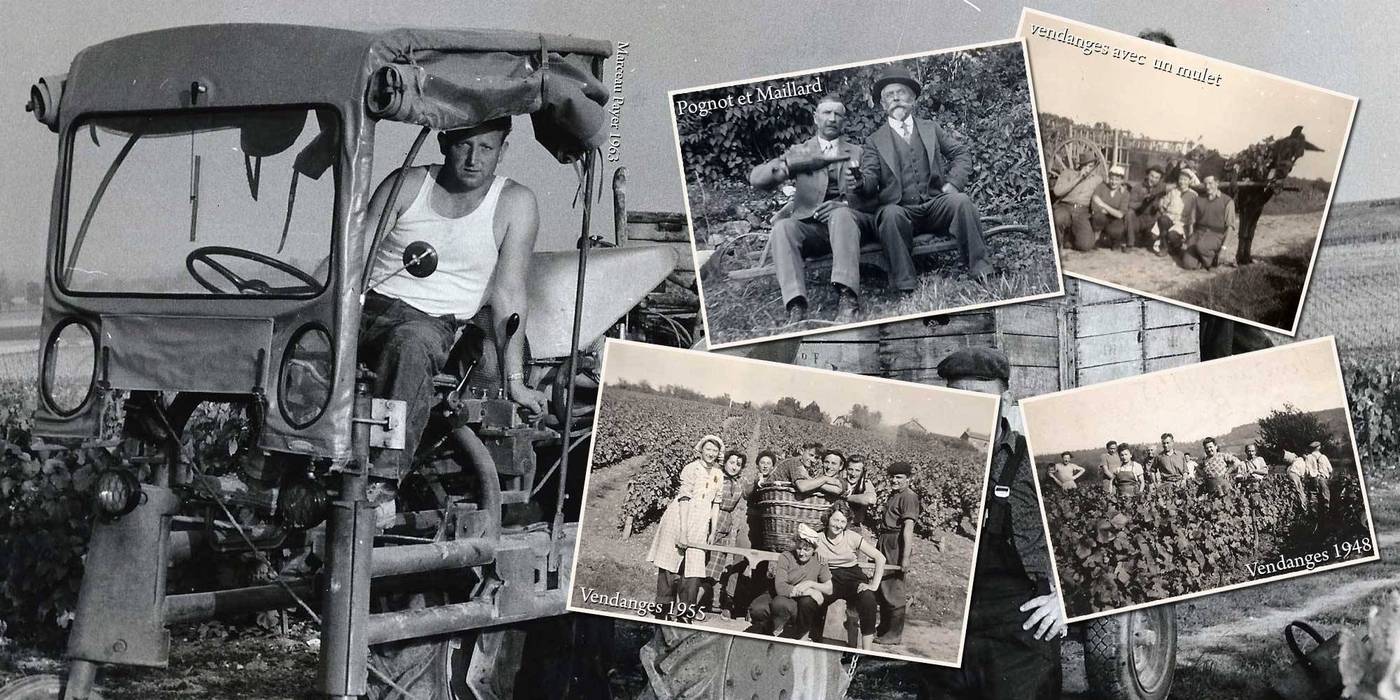 In 1962, the PAYER family was one of the 24 founders of the "Coopérative régionale des
vins de Champagne".