in Fleury-la-Rivière
Visit of the vineyards of the Champagne region and of our Exploitation.
Between vineyards and forests
Our vines grow on the hills of the Marne valley, in the heart of the Champagne region. We mainly cultivate the grape varieties Meunier and Chardonnay, but also Pinot Noir.
The specificity of our limestone soil, rich in shellfish fossils, provides the mineral tone in our wines.
Fleury-la-Rivière, small village in the Marne valley, located between Reims and Epernay, has no river on its territory … The term "RIVER" refers to the economic past of our terroir. Previously, the winegrowers of our commune mainly produced red wine that was brought to the Marne in barrels; that's what is meant by 'river' in our name! These barrels were transported by boat to consumers in Paris.
Our vineyards
A terroir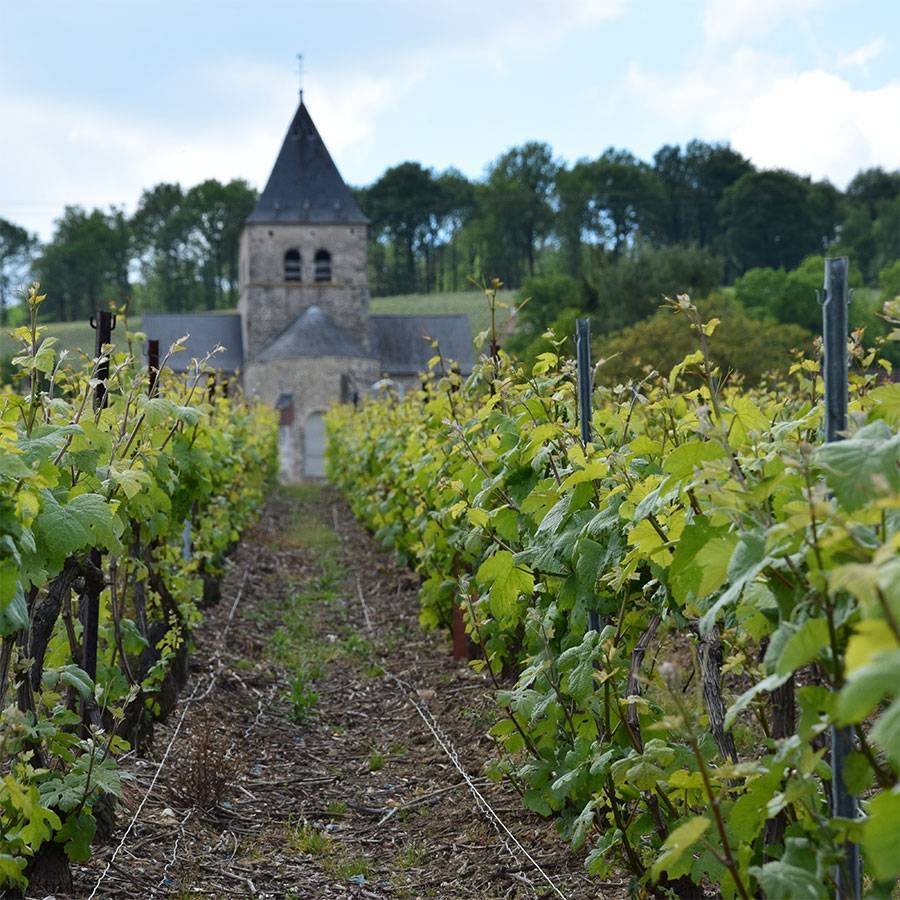 The company owns 4 hectares of vines spread over about twenty parcels in Fleury-la-Rivière, with Meunier (45%), Chardonnay (45%) and a touch of Pinot Noir (10%).
We work with respect for nature, in order to pass on our vineyards to future generations the way we received them. We practice the "viticulture raisonnée" (we use phytosanitary products only when absolutely necessary) and pay our full attention to the soil that feeds our vines.
Proper pruning of the vine ('la taille') is a basic requirement. Regulated since 1938, only 4 pruning methods are allowed in the Champagne region. We use the Chablis method and the "Cordon de Royat" method. These techniques are aimed at voluntarily limiting the yield so that we obtain a better grape quality, where the aromas of the grapes are more concentrated.
Unnecessary buds are carefully removed ('ébourgeonnage') and young shoots are firmly attached to wires ('palissage') so that diseases and rot are kept under control, and less phytosanitary products are needed.
The harvest ('les vendanges') is manual to keep the grapes intact.